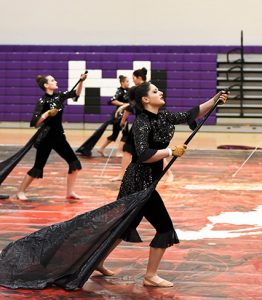 "Presenting their 2022 show entitled "I'll Never Love Again", Wentzville Holt Varsity reads us a letter about coping with a broken heart. With music performed by Lady Gaga, Wentzville Holt's 13 members tell the heartbreaking story of love and loss.
Wentzville Holt is directed by Molly Krejci with additional assistance from Evan Coonrod and  Sydney Horton.
Wentzville Holt Varsity is excited to continue their forward progress this season in the Scholastic A class!"
Photos provided by Tom Barcroft.