2/28/15
Due to continued inclement weather, The FHN Festival will end at the close of Scholastic C.
2/27/15:
Due to inclement weather, the decision has been made to cancel the Nixa Festival for Saturday, February 28.
As we progress through the 2015 MCCGA season…. here are some helpful reminders as your unit takes the floor in performance.
Unit Fact Sheets: Check here to make sure yours has been received!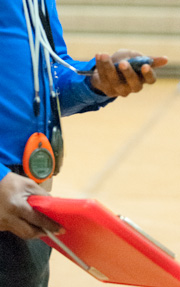 1. Interval Time- The interval time STOPS when the unit passes the halfway point. This includes all equipment and performers, crew members, floor/and or props, etc. A unit cannot stop once they pass the timeline for celebration, groups must continue to move toward the exit door.
2. Unit Announcement- The standard announcement of the unit will occur at 1:30. If a unit director wants the announcement read at a later time than the 1:30 mark, he/she must notify the T&P judge upon entering the floor and must either state the time they want it read, OR must stand by the T&P judge and advise when they want it read.
3. Half Way Rule- all units must pull their floor and equipment to the halfway point (either vertically or horizontally based on site set-up). Once a unit starts to tear down, the unit needs to move towards the exit door so as to allow the next performing unit to come in and start pulling to the timeline.
Additional helpful information to start the season off successfully:
Admission at all MCCGA regular season festivals is: $7 Adult | $5 Student & Senior | Under Age 5 FREE
For the safety of our performers, there is absolutely NO flash photography permitted at any festival.
Be sure to share the MCCGA Photo Gallery Information with your performers and their families!
All units must have a Fact Sheet submitted online no later than 48 hours before a festival.
Fee payment, Invoice or Classification questions: Maxine at treasurer@mccga.org
All membership questions or festival changes: festivalchanges@mccga.org